We commit to being available 24 hours a day, 7 days a week.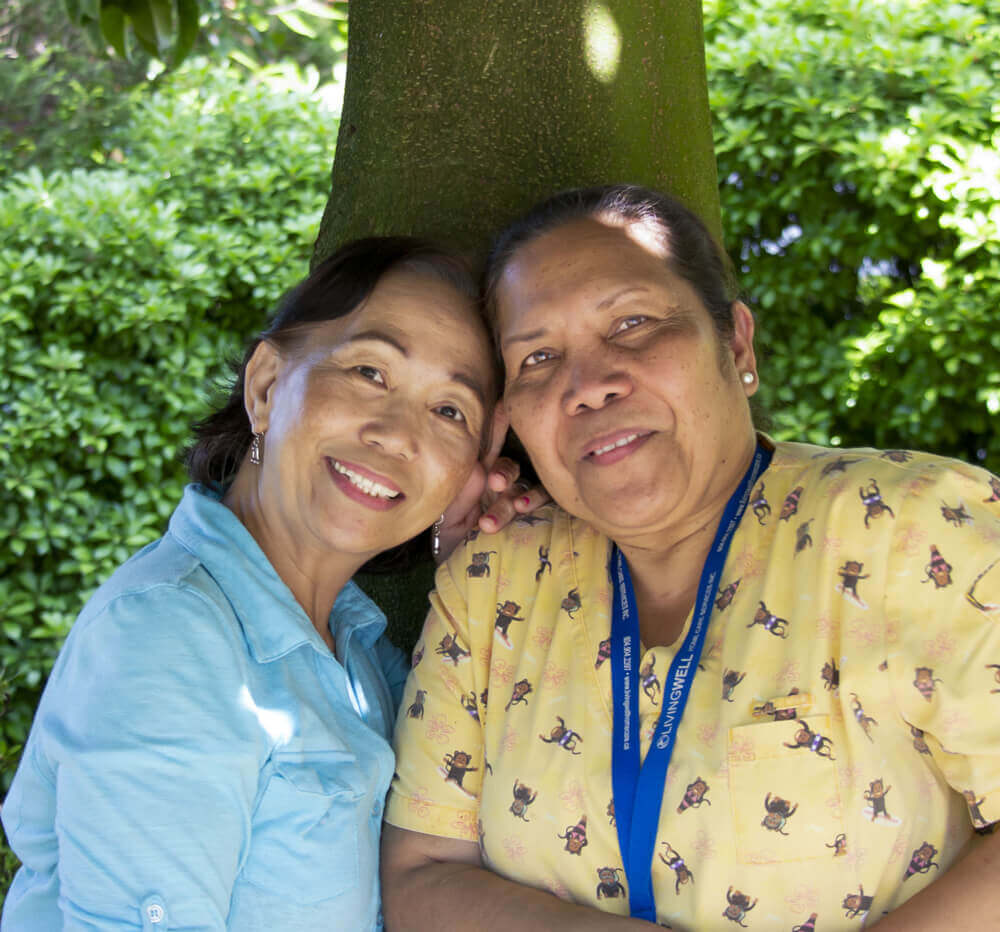 Living Well is proud to be one of the few ACCREDITED home care agencies in the lower mainland! We have met, and exceeded, all the standards set out by Engage BC. You can trust be assured you are being cared for by a trusted, licensed health care provider.
Since 2003, Living Well has provided a wide range of home care services. Our services are provided short-term or long-term, and unlike most other care providers, we offer a one hour minimum.
We commit to employing only the most trusted, reliable, licensed staff and provide ongoing training on care topics such as fall prevention, infection control, medication information, violence intervention, dementia care and complex care. Registered nurses and licensed practical nurses oversee all care, collaborate with you to create your customized health care plan, as well as follow up regularly to ensure your health care goals are being met. We are proud to offer an ongoing mentoring program to ensure all our staff are supported as well as adhere to our policies and training.
You can trust Living Well with your care!
Contact us for a FREE, no-obligation assessment today.
We follow all COVID-19 guidelines established by the Provincial Health Officer and WorkSafe BC.
We have an incredibly diverse group of talented, professional staff members on our team! Meet some of the Living Well team below!
How it all started:
Christine – Director of Services
After working in health care for over 15 years, Christine knew she wanted to raise the bar in Community Home Care. She set out to create a high-level, experienced community health care team to assist people who require home care of all levels to receive safe, trusted, best practice home care. She is extremely proud that Living Well is one of the region's few accredited home health care agencies in this unrelated industry. She is grateful to have built such an incredible team of committed, educated, friendly, and compassionate staff. After nearly 20 years in business and over 30+ years in community care, Christine never tires of working towards providing better home care in BC.
The rest of our incredible team: