Community Partners
---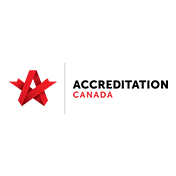 What Does Accreditation Mean for You?
---
The Living Well Way
Private Home Care in British Columbia is unregulated. While there are many reputable and quality providers, Living Well has always had the goal of separating ourselves by setting the quality standard in the industry. In 2010 we committed to becoming Accredited so that we would have an independent evaluation of our practices, and guidance for developing processes for continual improvement. Organizations receiving an accreditation award from Accreditation Canada have worked hard to meet standards to deliver safe, high-quality care.
---
So, Who is Accreditation Canada?
Accreditation Canada is a not-for-profit organization that is dedicated to working with patients, policy makers and the public to improve the quality of health and social services for all. They work to bring the best of health care from around the world home, and vice versa. Accreditation Canada works closely with health and social services organizations in Canada and abroad to develop a sustainable culture of improvement that betters safety and efficiency, working to save and improve lives.
---
What This Means to You
We're proud that after 4 years of hard work, in May 2014 we received Accreditation with Commendation, which means we not only meet standards, but go above and beyond. We're surveyed every 4 years to ensure that we continue to improve. We hope the commitment we make to the quality of your care gives you comfort and confidence as you trust in Living Well.
Testimonials
---
Featured Articles
"A few years ago my husband was very ill and we had a nurse come every day to take care of him. When the nurse recommended Living Well, we gave them a call. We've had Stella ever since, 4 days a week. She's been extremely good and makes a tremendous difference in my life. She is my eyes. If I have to go to an appointment, she comes with me. Never have I had to call the office to complain. I find them all very friendly, the supervisor too. She is one of my friends."
"We're always so pleased with the staff that come to visit and we look forward to them coming every day. We've really enjoyed the caregivers and got to know them. They're part of the family. Even when it's someone new, they seem to catch on very quickly. Their personalities seem very uplifting and they always know what to do. They really care about their clients and treat them with more respect than we sometimes realize. One of the most important things is that we can always be assured that someone will be there. If a caregiver can't make it for their regular shift, they always have someone to take their place."
"You have found a wonderful person in Akram, she watches over my husband like a sister or dear friend. I look forward to her coming for those five days each week. She helps me in so many ways with Les, and watches over him like I would. She is a very special person. Thank you for all the help you have given me. I appreciate it."
"Thank you for the help and support you gave us both. It made our time at home easier and more memorable."