Quality of Life with Trust, Dignity and Respect Through Living Well
---
Since our founding in 2003, Living Well has offered a wide range of home care services for adults. We provide the highest standard of client centered care available, according to the standards established by Accreditation Canada. Our services include personal care, complex care and the support you need to stay in your home comfortably and safely. Our services can be helpful ongoing, or on a short term basis, and are offered at hourly and daily rates.
SERVICES
Live-in care is ideal for those who might otherwise require care at a facility but wish to remain in their own home to enjoy the same quality of life as always. You may benefit from a live-in caregiver if you;
cannot be left alone, typically due to cognitive impairment but also for physical limitations
have family who cannot sustain the level of care required
benefit from the continual companionship of a live-in caregiver
Caregivers are provided with a daily three-hour break and a sleep period, for which private living space is required. In cases where a client cannot be left alone, a family member or alternate stays with the client during the caregiver break period. As a client you would provide basic food for the caregiver.
---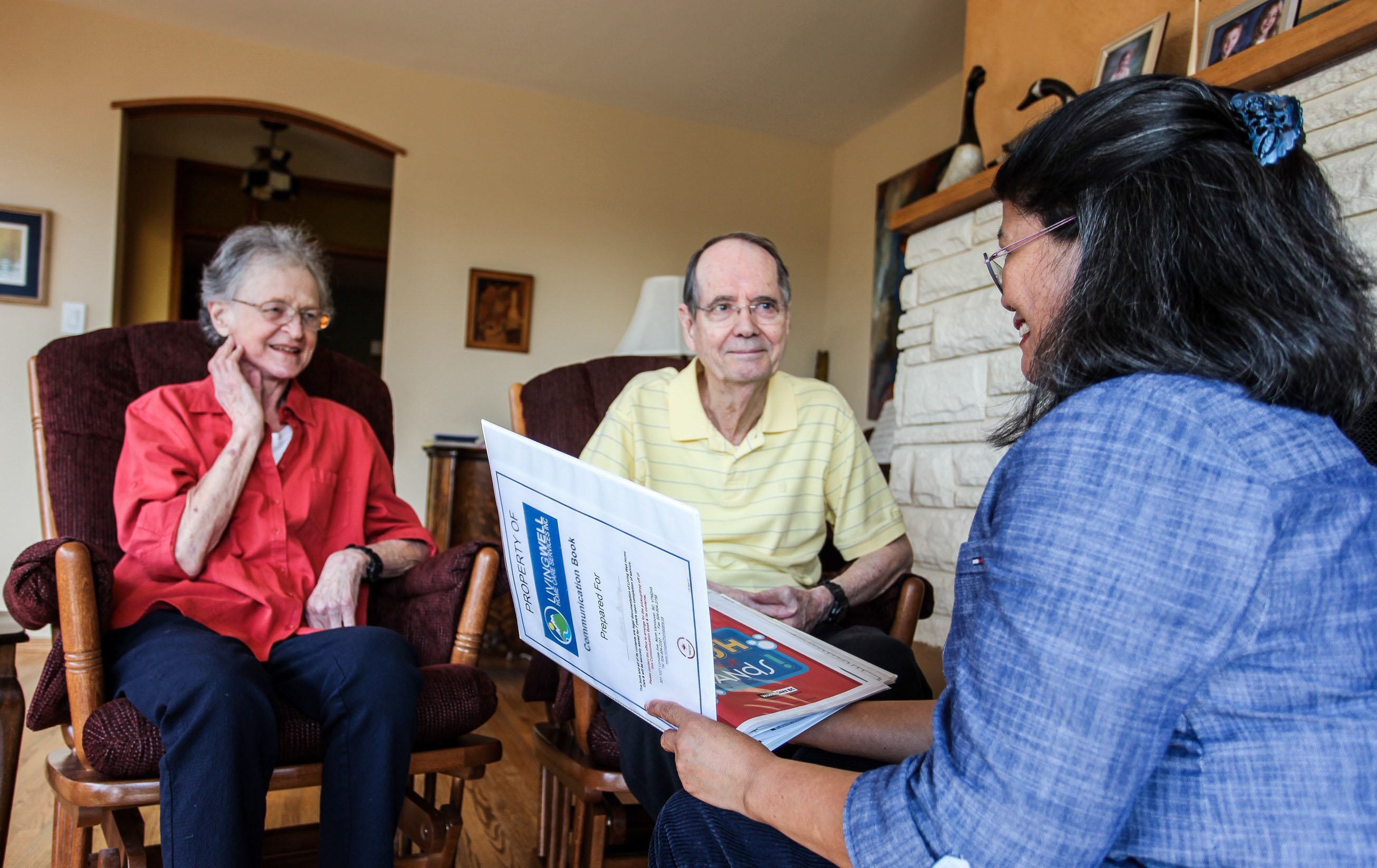 ---
Assessment
---
When you consider our service, one of our Care Managers will visit you at home or in the hospital to determine your needs and expectations. A safety assessment is conducted and feedback is given to the family. ​ This pre-assessment service is provided free of charge and with no obligation. Our main interest is to see you or your loved one receive the best care possible.
---
Care Plans
---
Once you have decided to hire Living Well, your Care Manager will work with you, and your family where desired, to develop a Care Plan that suits your needs and goals of care. Our Care Managers are Licensed Practical Nurses, so you can be sure of the best outcomes.
---
---
---
---
Caregiver Compatibility
---
We know that our caregivers are providing a service to you in your home, and that having the right caregiver, with the right training, makes all the difference to your quality of life.
---
On-going Assessment and 24 Hour Support
---
Our Care Managers have a regular follow-up schedule, to make sure that your Care Plan meets any change in needs. We also always have someone on call for both you and our caregivers, 24 hours per day, 7 days per week.
---