Your Choice for the Best Home Health Care
Our Dedication to Excellence
Only the best home health care will do when it comes to your well-being or that of your loved ones. We pride ourselves on crafting comprehensive, tailored care plans embodying industry practices' pinnacle.
Our power lies in our outstanding caregiver team's calibre. Ensuring you receive the best care means employing top-tier staff and fueling their growth with continuous professional development and unwavering support. We're on standby, 24/7, understanding that care doesn't follow a traditional work week.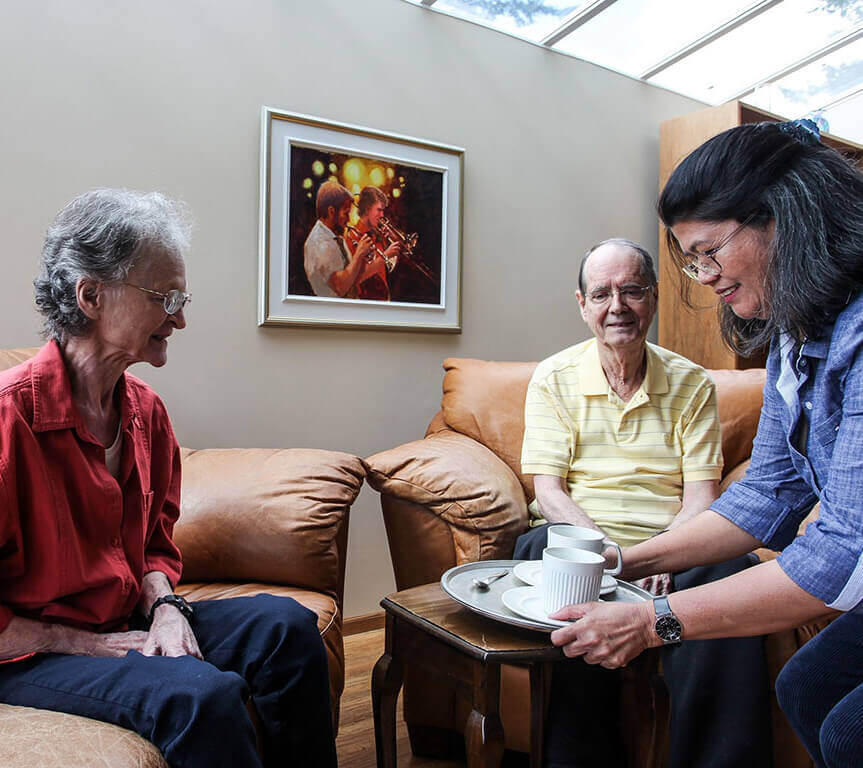 Accreditation: The Mark of Quality
Why does accreditation matter in providing the best home health care? Leading organizations in BC, like ours, invest time and resources to earn accreditation with EngAgeBC. Accreditation assures that the care you or your loved ones receive is top-notch and tailored to serve your unique needs perfectly.
To access leading care providers easily, visit the BC-specific online directory, Route 65. Living Well Home Care, as an accredited establishment, always values your feedback to elevate our services further
Our Home Care Service Spectrum
Our competent caregivers are adept in both hourly and round-the-clock 24-hour care. We specialize in nuanced care requirements such as Alzheimer's/dementia, palliative care, and care during transitions. Additionally, we understand the importance of respite service, offering primary caregivers the break they rightly deserve.
Our services are versatile, catering to homes, assisted living facilities, and hospitals. Trusted organizations, like the Public Guardian and Trustee of British Columbia, Veterans Affairs Canada, and Vancouver Coastal Health, consistently choose Living Well for our commitment to the best home health care.
Your Next Steps with the Best Home Health Care
Guided by our Care Managers, seasoned Licensed Practical and Registered Nurses, we tailor the care journey to your needs.
Start your experience with Living Well today. For an assessment, call 604-904-2397 or fill out our contact form. A dedicated Care Manager will reach out, offering insights into optimal care options for you or your loved ones.